This summer I'd like to take a few weekend posts to give you a little glimpse of what life is like in Dayton. Last week marked the biggest event of the year for Rhea County residents—the annual Tennessee Strawberry Festival: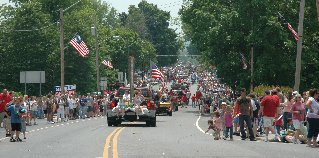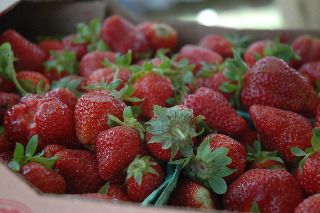 This year's theme was Mardi Gras: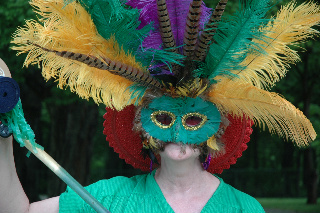 I suppose we should be proud of the fact that our county jail is secure enough to host the "play place" in its parking lot?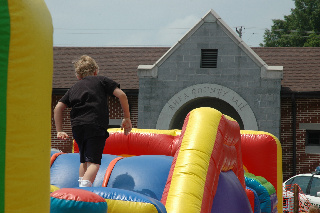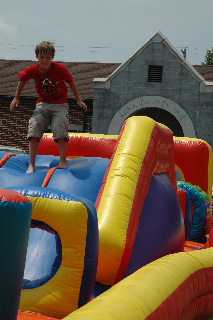 People dress their kids (and their dogs) for the occassion: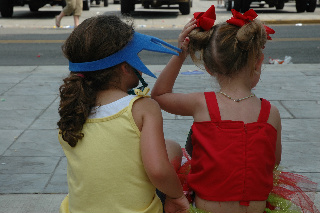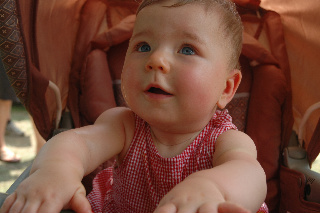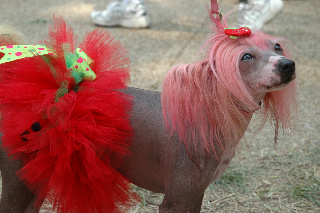 There are plenty of ways to kill yourself along the parade route: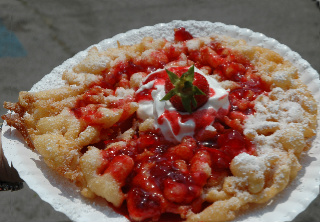 Vendors sell everything from hats to crafts to jellies to woodwork to organic soaps to songs...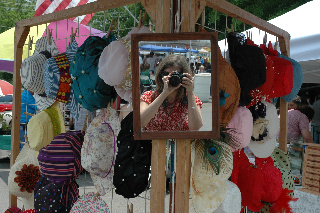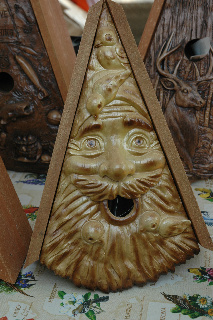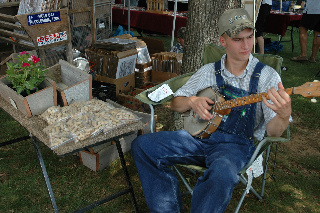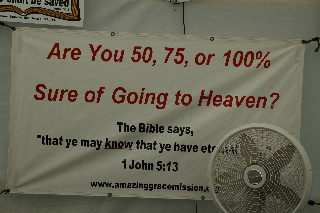 A fun time was had by all, especially by my friend Jill, who will be absolutely thrilled to see this picture online: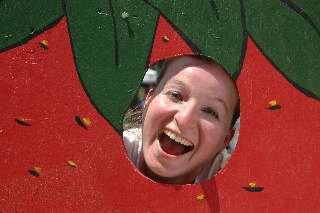 So, are you 50, 75, or 100% sure you're going to heaven? (As you can imagine, my conversation with that particular vendor was...interesting.)
Is your hometown famous for any festivals?
---
Shareable Permalink
© 2010 All rights reserved.
Copying and republishing this article on other Web sites without written permission is prohibited.