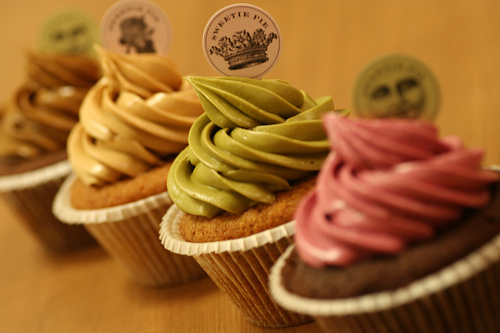 On Sunday I tweeted, "If publishing is the icing on the writing cake, then publicity is like eating that icing for breakfast, lunch, & dinner." And this week I'm suffering from a pretty serious glucose crash.
I'm tired of talking about my book. I'm tired of traveling. I'm tired of watching my Amazon sales rank rise and fall. I'm tired of feeling guilty about those 52 unanswered emails in my inbox. I'm tired of myself.
Admitting this only makes me feel more selfish. "I just achieved a lifelong dream," I keep reminding myself. "I should be over the moon. I should be rid of all my insecurities and fears. I should have an unlimited supply of energy and enthusiasm and joy."
There are so many people who long to write and publish a book, I feel like I owe it to them to be happy.
But the truth is, I can't remember the last time I've been this tired.
I think this is an important reality to share with you because one thing we have in common is the fact that a self-centered life is ultimately unfulfilling. We are not deep enough for it. We use ourselves up and then wear ourselves out clawing at the bottom of an empty well for more.
What we really need is community. We need other people's sorrows, other people's joys, other people's needs, other people's contributions. And we need these things no matter how many goals we achieve or how much money we make. The source of true joy is available to all, at any time, regardless of status or station.
What I need right now is time with friends, time with my family, time outside, time serving, time learning, time praying, time listening, time playing poker and babysitting kids and goofing off with Dan. These are things I had access to long before Evolving in Monkey Town was published or written, and I didn't even realize they could make me happier than it could.
I am incredibly thankful for this season, but I'm so glad it's just a season...because, (don't tell anyone), I make pretty terrible company all on my own!
(Photo by Snowy)
***
Have you ever gotten tired of yourself? What do you do to get out of your own head?
A related topic that perhaps warrants its own post: Do you think sometimes our online friendships create an illusion of community?
---
Shareable Permalink
© 2010 All rights reserved.
Copying and republishing this article on other Web sites without written permission is prohibited.