Last week I posed the question, "What is the gospel?" and was so fascinated by the variety of responses that came back, I wanted to keep our conversation going. So I asked some of my favorite bloggers, writers, pastors, and theologians to weigh in on the question, "What is the good news?" Here is how they responded: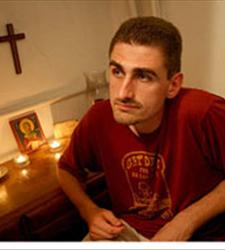 "The good news that keeps me going goes something like this: When I thought I had everything figured out and was ready to do great things for God, Jesus interrupted me and said, 'I'd like to know you.' And when I met Jesus among the poorest of the poor, I saw that all the great things I'd planned to do were mostly about me. But Jesus still said, 'I'd like to know you.' I know no greater gift that a community of friends that wants me to be there—a place where I know I'm loved. That's the family Jesus invites me into. And I know it's good news."
Jonathan is a minister and a New Monsastic from Durham, North Carolina. He is the author of several books including New Monasticism, God's Economy, and The Wisdom of Stability.

"Love is real, death is not."
Jennifer is an atheist-turned-Catholic who blogs at ConversionDiary.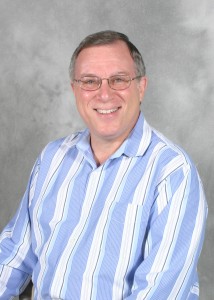 "The announcement of the of the in-breaking of the kingdom of God through the life, death and resurrection of the Son of Man, Jesus of Nazareth. This good news sets captive prisoners free when, by the power of the Spirit, they repent (turn) and believe (faith) on the One in whom the love of God is perfectly and finally revealed for the salvation of the whole world."
John is the president of ACT 3 and author of Your Church Is Too Small.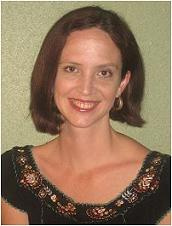 Julie wrote a blog post in response. Here's an excerpt:
"The gospel, the good news, is about so much more than an economic transaction where I get a ticket to heaven in exchange for intellectually assenting to an idea about Jesus. The gospel is good news for the world. It is about God loving the world enough to send his son and establish his Kingdom. It is the gospel of Jesus, the new way of being that he preached. This good news isn't just something we believe in or talk about, but something we are called to celebrate and embrace. If it is truly good news we will joyfully accept the challenge to follow in the disciplines of Christ – being his hands and feet working to heal all shattered relationships through his reconciling power. We live out the good news to the world….[read on]
Julie is the author of author of Everyday Justice: The Global Impact of Our Daily Choices.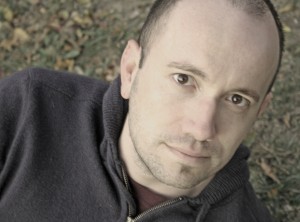 "Jesus loves you, and he wants me to love you too."
Matthew blogs at JesusNeedsNewPR and is the author of several books, includingHear No Evil: My Story of Innocence, Music, and the Holy Ghost.
"The Gospel: The Most Sacrificial Love Story in History.
The players: A Triune God. A rebellious people. A scrappy enemy.
The plot: The scrappy enemy of God entices a people to rebel and seek life outside their creator. No sacrifice made by the people in penitence satisfies a holy God, nor can they pull themselves up by the bootstraps to walk the way He would have them walk. So He becomes the solution by sending Himself in the flesh, providing an example and empathy. Once on earth, He destroys the paltry, cheap tricks and works and words of the enemy by living a life of irresistibility, sinlessness, and radical love. He washed the rebels' feet with his sacred hands and told them to do likewise. Then He became the ultimate object lesson by giving those same hands and feet as nail-platforms. The perfect, irresistible, holy, beautiful, loving One chose the devil's tool (death) for our sake, obliterating our sin, throwing it farther than east from west, inviting us back to Eden, to perfect, open, whole, healed relationship. And after his heart beat no more, he rested in the earth while the devil sang shrill victory songs, only to hear his whiny whimper when the God of Everything rose again, thrust away death's icy grip, and revealed afresh just who God was and is and is to be."
Mary is the author of many, many books. Her most recent is Thin Places: A Memoir.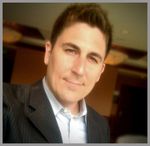 "The gospel is the story of how Jesus, out of love, came to satisfy the God-decreed punishment for sin through his own death and to offer eternal life in Heaven through his own resurrection... for those who believe."
Ben is the founder of Dream Year, The Whiteboard Sessions, and STORY in Chicago. He is the author of Church in the Making.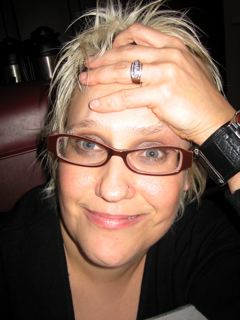 "I honestly don't know what the gospel means anymore. It's supposed to mean 'good news' but the way people twist it so much of the time, it's not such good news to me anymore. Just an honest answer for where I'm at personally in my odyssey of following Jesus."
Adele blogs at Queermergent and ExistentialPunk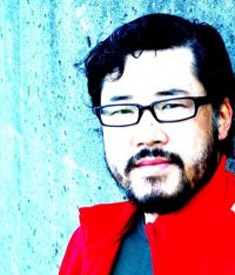 "The Living God wants to eat with us.
Let me explain. The Triune God of the cosmos not only created the world and humanity but desires fellowship, communion, and friendship. And when sin entered the world and humanity to wreak havoc and chaos, God intervened again – with the redemptive mission of restoring Shalom – all that which God intended for us.
God intervenes in a stunning way that is simply irrational and fully incomprehensible. He gives us of Himself through the incarnation of Jesus Christ. While we can certainly make the case of the Gospel being encapsulated by the well known verses of John 3:16 and Jesus dying on the cross for humanity, consider this: God dwelled amongst us. Even as miraculous as Jesus dying on the cross is the truth that God (in Christ) walked amongst us. This is the Gospel.
'The Word became flesh and blood, and moved into the neighborhood (John 1:14 / The Message).' God became one of us, dwelled with us, and even ate with us. Throughout Jesus' journey, he was eating with men, women, and children. He ate with tax collectors, prostitutes, sinners, Romans, Gentiles, and even religious folks – like you and me. When you understand the significant cultural and spiritual meaning behind 'eating together,' I completely understand why the religious folk couldn't 'get' Jesus. Eating together = lifelong friendship. Jesus was declaring that he wanted to be in covenantal friendship with everyone. This is the Gospel.
Consider Jesus' words in John 21 with Peter and the other disciples after the drama of the crucifixion, betrayal, and chaos. Jesus simply invites them to eat with him and even serves them breakfast:
Jesus said, 'Breakfast is ready.' Not one of the disciples dared ask, 'Who are you?' They knew it was the Master. Jesus then took the bread and gave it to them. He did the same with the fish. This was now the third time Jesus had shown himself alive to the disciples since being raised from the dead. (John 21:12-14) The Living God wants to be in eternal communion and friendship with us. He creates the Gospel, pursues it, and ultimately sends his Son to restore, redeem and reconcile that Relationship – as the perfect Sacrifice.This is the Gospel.
'Here I am! I stand at the door and knock. If anyone hears my voice and opens the door, I will come in and eat with them, and they with me.' (Revelations 3:20)
But there is one more aspect of The Gospel that must be shared but often neglected or ignored. If we truly believe that God wants to eat with us, we have to ask the question, What if others are not welcome to the Table? What if there are systems that prevent them from coming to the Table? What if we don't welcome them? What about racism, sexism, poverty, and other issues of injustice?
Consider these statistics as a small microcosm of what I am speaking about:
• African-Americans represent only 12% of the US population and yet 44% of all prisoners in the US are black.
• In over 15 states, if a black man and a white man are arrested on drug charges, the black man is up to 57 times more likely to go to prison than the white man.
• Women still make approximately 80 cents to a man's dollar – for the same work.
• Some sources cite that 1 out of every 3 American women will be sexually assaulted in her lifetime.
• Tonight, there will be over a million homeless children in the United States.
• One in six of the world's population is hungry, almost a billion people.
• About 24,000 children die every day of hunger-related causes – one in every four-to-five seconds.
• There are approximately 27 million slaves in our world today.
What is the Gospel?
God wants to eat with us. But the Gospel doesn't end there. God loves the whole world and the gospel is for the whole world. God wants us to love mercy, seek justice, and walk humbly."
Eugene is the co-founder and executive director of One Day's Wages – "a movement of People, Stories, and Actions to alleviate extreme global poverty." He is also the founding & lead pastor of Quest Churchand the founder & executive director of Q Cafe – a non-profit community cafe and music venue in Seattle.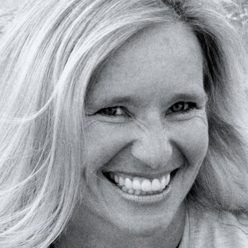 "to me, the good news is that Jesus is alive and well flowing through average, ordinary people who reflect the image of God in all kinds of wild and beautiful ways. it's a reminder that the ways of the world are counter cultural to the ways of the kingdom—that in God's economy, the poor are really rich and the weak are really strong. the good news is that what the world sees and what God sees are two different things. what we call ugly, God calls beautiful. the good news is the spirit of Jesus carried into dark places, bringing light where there is none, advocating for justice & equality for the poor and marginalized, passing on love to the unlovely & lonely, bringing healing and restoration to what's broken and divided. the good news is that the life of sacrifice, humility and love that Jesus embodied--when reflected, encouraged, nurtured, valued, extended--changes people, neighborhoods, communities, cities, the world." [Read Kathy's post, "Good News in Hard Places"]
Kathy is co-pastor of The Refuge in Denver, Colorado.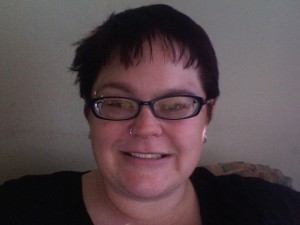 "What is the good news?
It seems as we look around our world today there isn't much good news. We are beset with broken, hurting people and seemingly incurable circumstances. Many of us, wounded and broken hide behind technology, a false demeanor, or simply, a fake smile camouflaging a broken heart.
The good news is that through Jesus, we are redeemed. Ever patient with us, God allows us to be imperfect and yet holy at the same time. God doesn't want facades or fake smiles... God wants honesty and realness and ourselves, each in our own brokenness, humility, shame, and imperfection.
The good news is that in spite of all of our failures and sorrows, we are loved. Loved beyond what we can imagine. Loved more deeply than we could experience anywhere else.
Even in the midst of our mess, we are loved. Loved in spite of doubt and shame, uncertainty and anger, gratefulness and praise, brokenness and frailty.
'I believe .... help thou my unbelief ...'"
Renee is the author of Stumbling Toward Faith.
Incidentally, Scot McKnight has written a post about the gospel on his blog today, noting that "there is a vibrant and viral discussion about gospel that is shedding light and leading us forward in profoundly important ways." Scot told me he wanted to hold back on his own response, as he's working feverishly on a book on the subject right now!
***
What do you make of the fact that we all seem to interpret the good news a little differently?

Did any of these responses really resonate with you?
---
Shareable Permalink
© 2010 All rights reserved.
Copying and republishing this article on other Web sites without written permission is prohibited.
Browse articles with tag:
gospel